There are a lot of uses of puff pastry.  You can make delicious breads once you have a stock of this in your fridge. The conventional way of preparing puff pastry is by mixing or folding flour with very cold butter without the use of any leavening agent.  However, in this recipe we are going to modify the conventional practice of folding with very cold butter and we are going to use a little of yeast as our leavening agent.  MThis recipe will guide you on how to prepare puff pastry at home.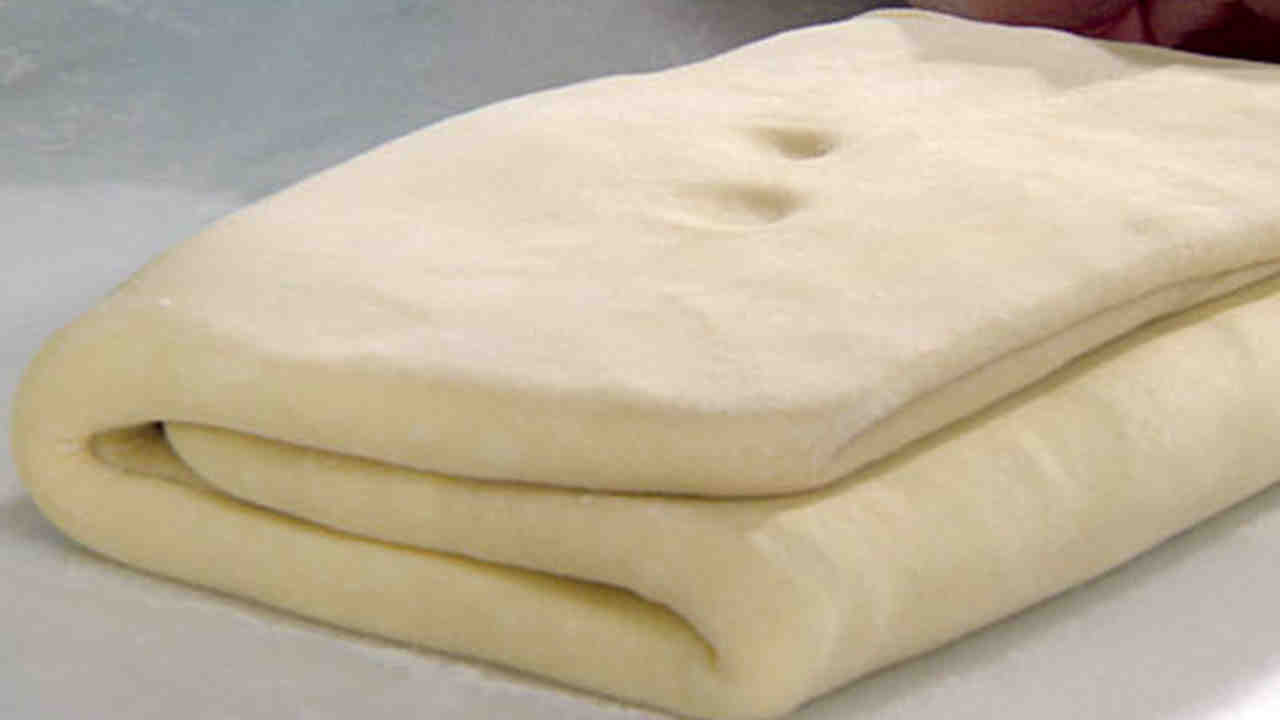 You will need the following ingredients:
1 cup (200 g) butter
2 cups of bread flour or all-purpose flour plus a little for dusting
1 tsp salt
2 tsp active dry yeast
2/3 cups of very cold water
Procedure:
1, In a bowl, mix 2 cups of flour with salt and yeast thoroughly.  Add 2/3 cups of very cold water and mix.  Place on a counter top and knead.  Using a plastic wrap, place the dough in the fridge for 30 minutes.  While in the fridge, put the butter on a bowl. Let it sit at room temperature.
2. After 3o minutes,get the dough from the fridge and unwrap. Lightly flour the counter top and roll the dough using a rolling pin into 11 x 16 shape with approximately 1/4 to 1/2 thickness.  Using a metal or plastic spatula, spread 1/3 of the softened butter. Fold 3 ways and return to the fridge..  Redo the process 2 more times